2016-17 Half Year Team
Register Now! CLICK HERE
The first practice will be held Saturday, November 5th from 10am-12pm. There will also be a mandatory Parent Meeting held that day that begins at 10:30am.

The 2016-17 Season Fee Schedule for the Half Year Team will be emailed out to all registered athletes prior to November 5th.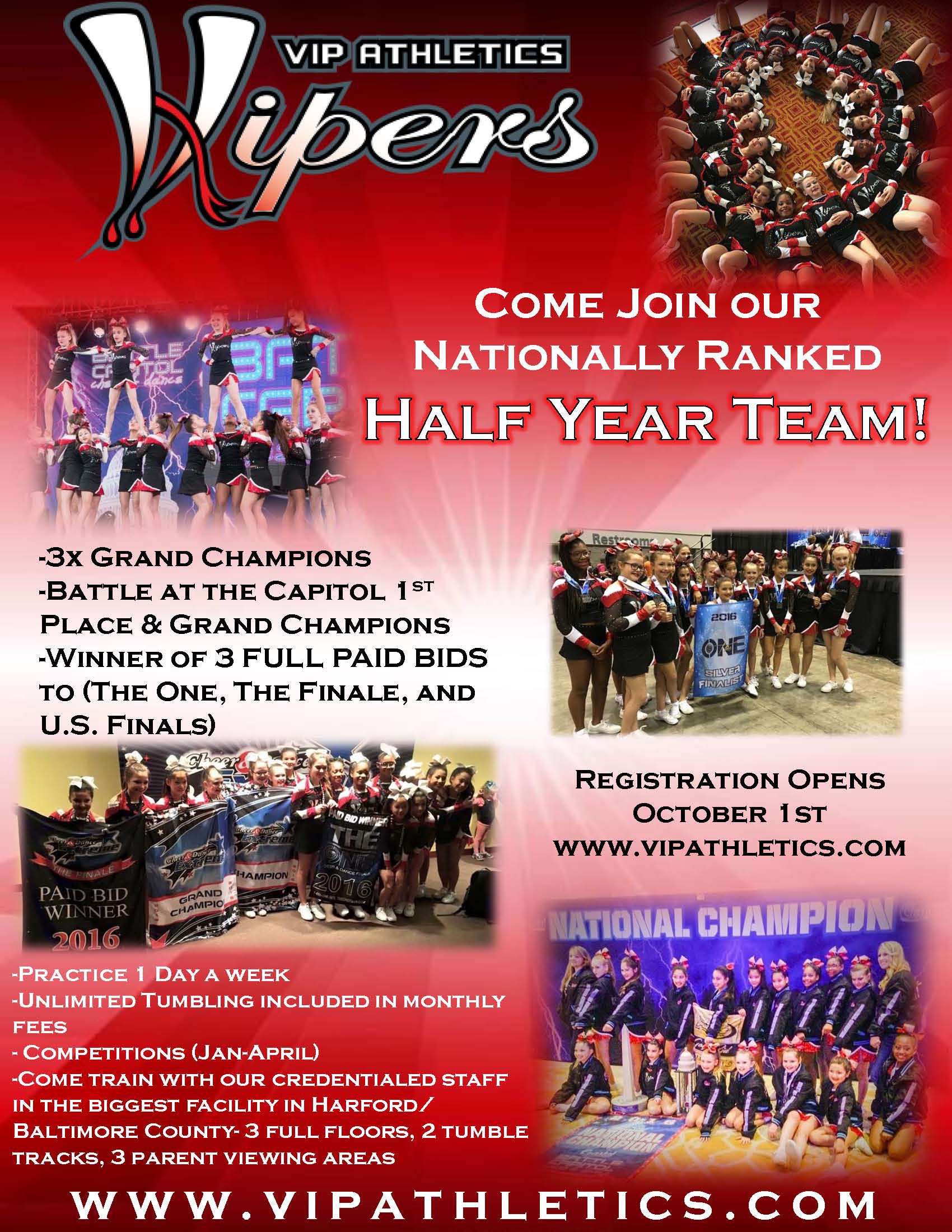 Tumble for Ta-Ta's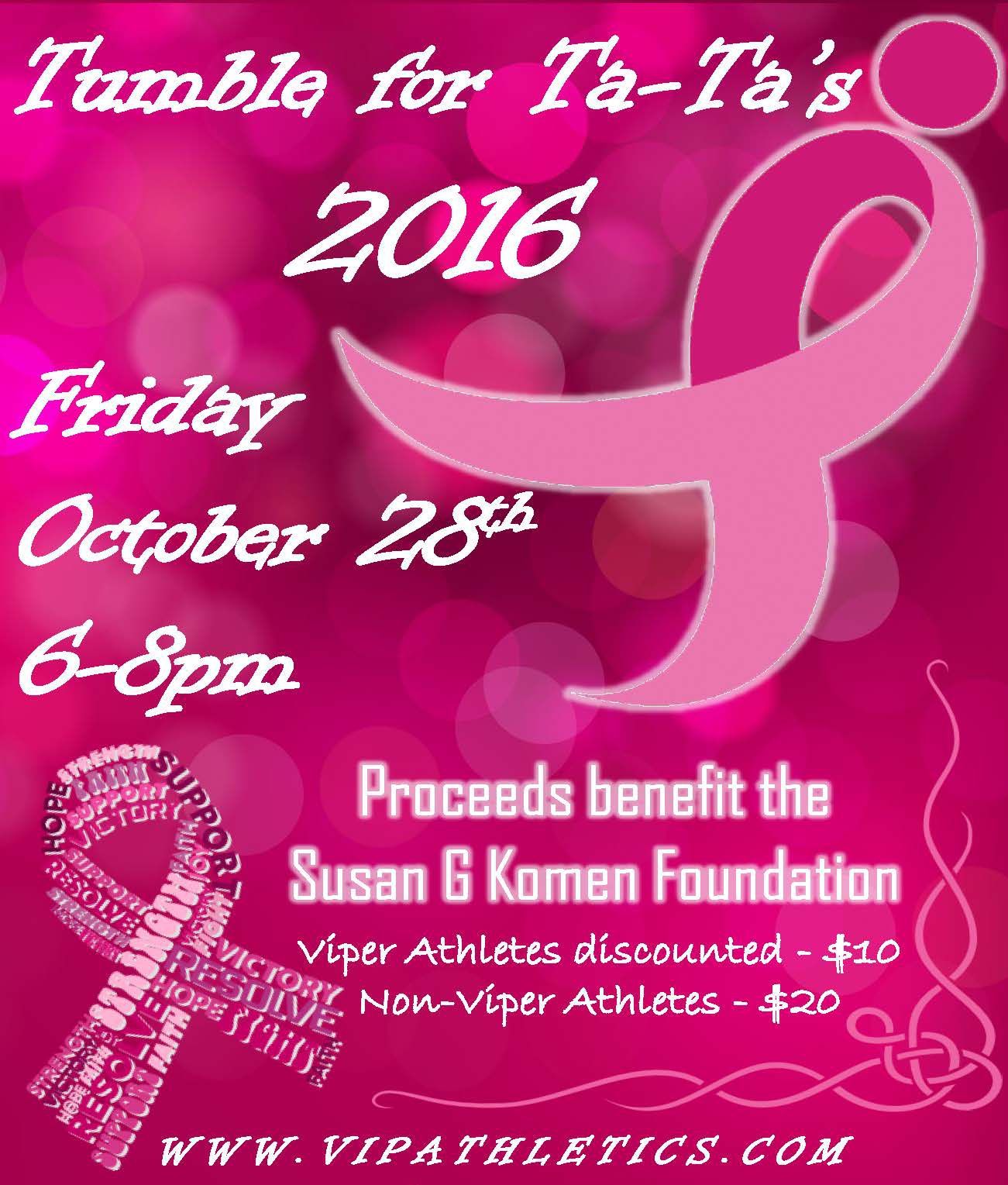 2016-17 Tryouts
Miss Tryouts? It's not too late, there's still room for you! Contact us
at tryouts@vipathletics.com today!
Vipers New Online Team Store - "Rock Your Hair"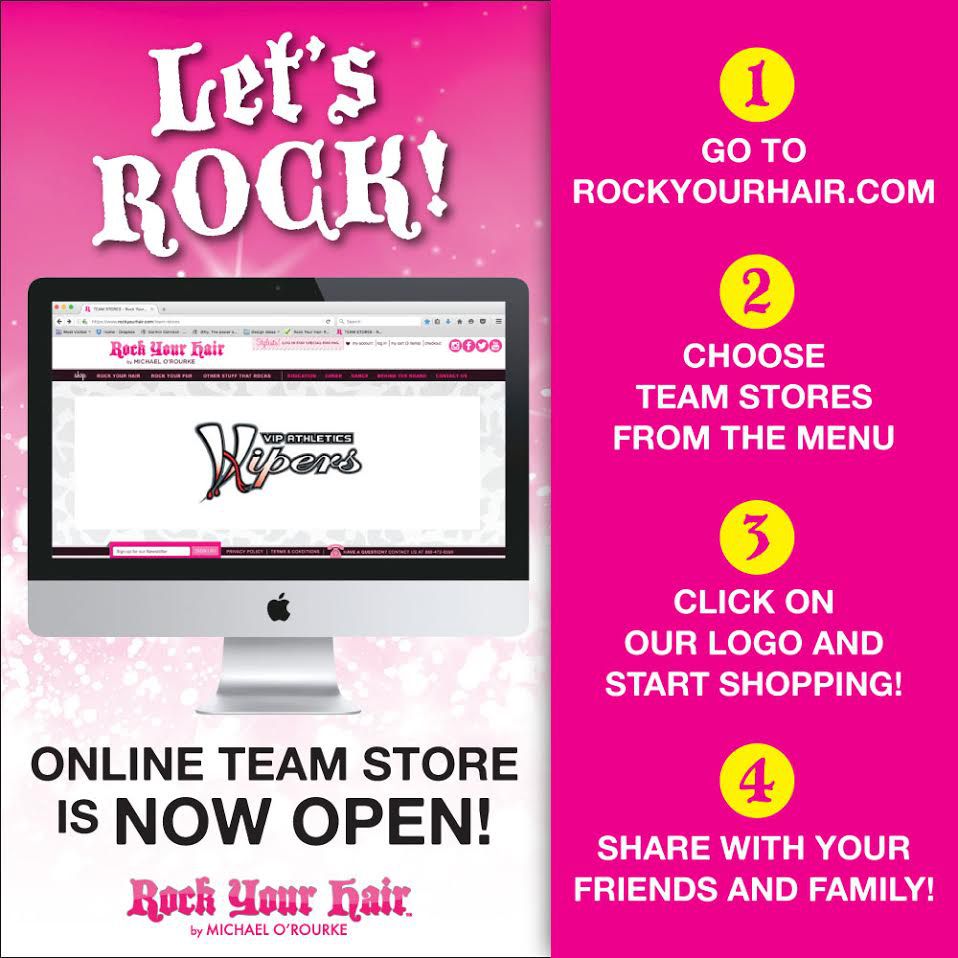 Vipers "Blinged Out" Converses


Order yours today!!! CLICK HERE
Vipers Varsity Pro Shop