Exciting News
Congratulations to HYDRA, our International Open Coed 5 team on your At-Large Bid to the Cheerleading Worlds in Disney for the 2nd year in a Row!
Congratulations to BLACK DIAMONDS, our Small Senior 4.2 Team on your At-Large bid to the D2 Summit in Disney!
D2 Battle was a success for all of our Teams this past weekend! We are so proud of each and everyone of you! Next up...Reach the Beach
VIP Easter Egg Hunt
Open House
Saturday, April 15th 11-2PM. Come to our Open House and visit with our one-of-a-kind staff, tour our newly renovated facility, and watch some of our athletes in action. Come see what its like to be a part of our VIP family, you won't be disappointed!
2017-18 Tryouts
Information will be posted soon!
Vipers New Online Team Store - "Rock Your Hair"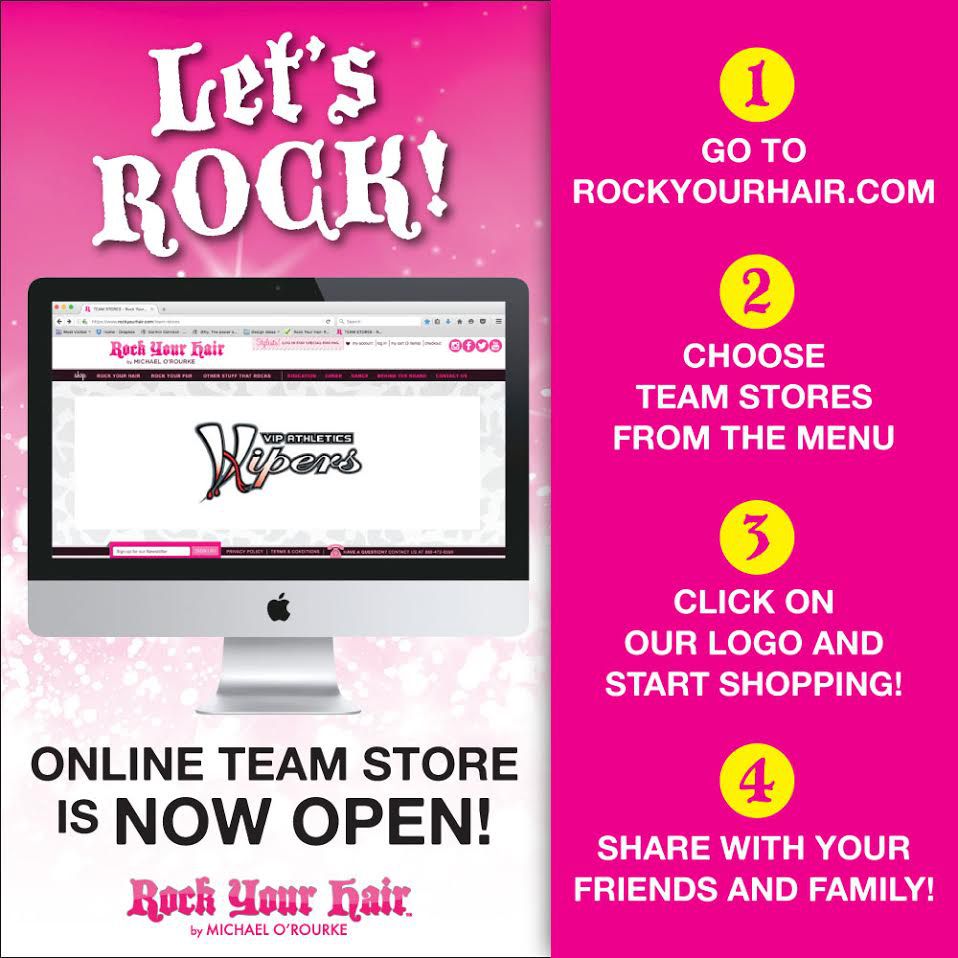 Vipers "Blinged Out" Converses


Order yours today!!! CLICK HERE
Vipers Varsity Pro Shop